Location: 
Auditorium of the Health Sciences Educational Center (HSEC), Skaggs School of Pharmacy and Pharmaceutical Sciences, 9500 Gilman Drive, La Jolla, CA, 92093
(Purple rectangle below)
The Auditorium is located on the ground floor of the building.
Date: July 20th 2013
Parking
Parking is free on Saturday (July 20, 2013) on campus EXCEPT for the follows spaces:
1. Those with the sign of "'A' permit required 24 hours a day 7 days a week".
2. Reserved spaces.
Recommended parking lots are Gilman Parking Structure and UCSD SOM parking lot (click for google map link), which are indicated by the red rectangle on the map below.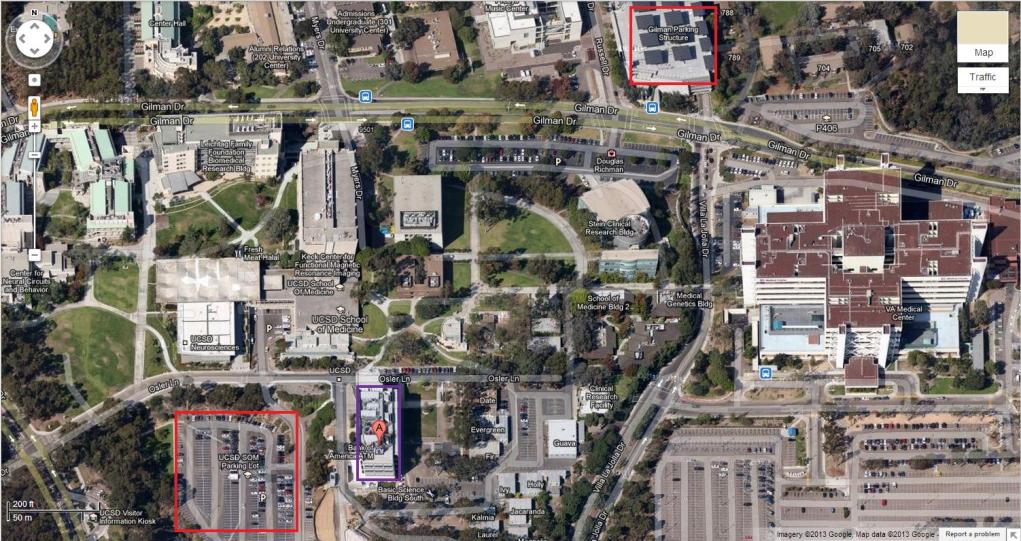 Tour in San Diego
Thinking about spending the next day in San Diego, check here for 1-day itinerary ideas:
http://www.sandiego.org/articles/tours-sightseeing/itinerary-1-day.aspx